[a+w lp041] The Devil & The Universe - GOATopia LP
€

20.00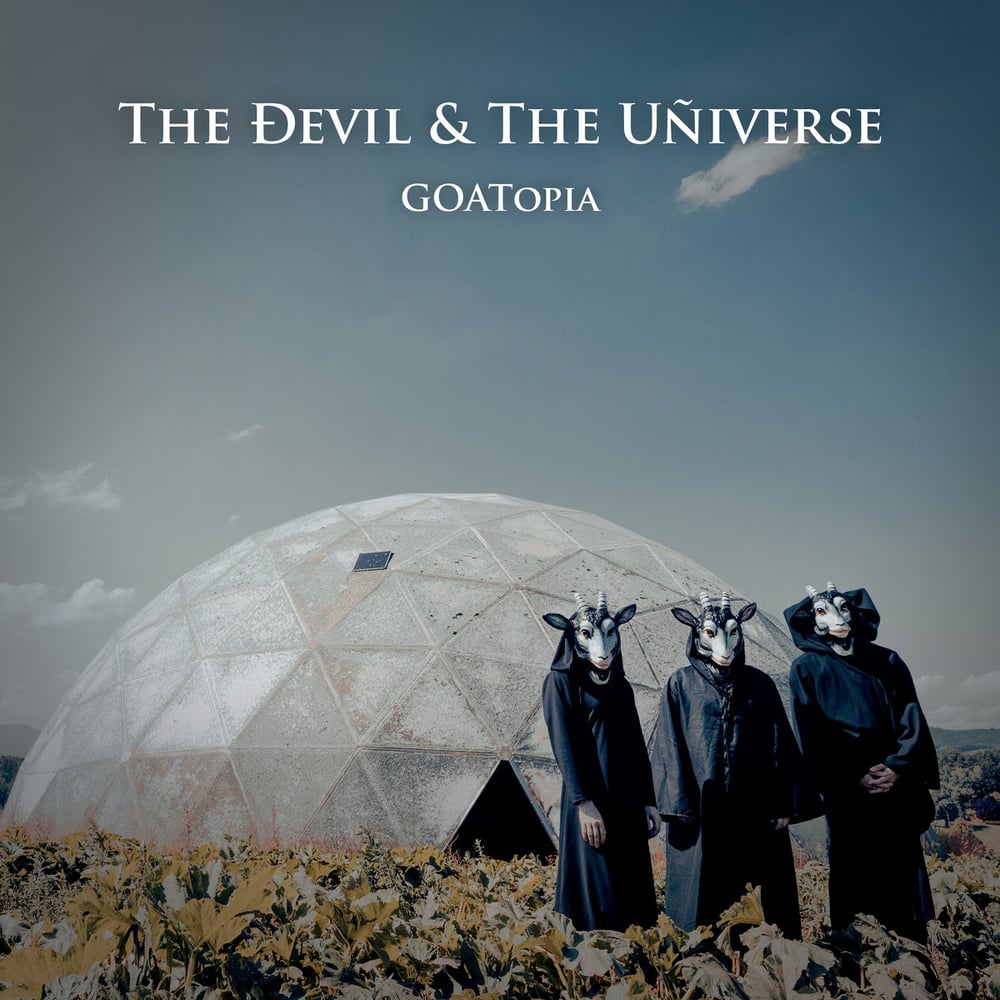 2022, aufnahme + wiedergabe
limited edition of 500 copies
listen and download:
In the musical vortex of utopian visions and wishful dream images of a future past! The new album from THE DEVIL & THE UNIVERSE whirls its way inside the ears of their audience, stirs up imaginations and carries you away.
On GOATopia, THE DEVIL & THE UNIVERSE pick up the psychedelic feeling from the previous album :Endgame 69: and add new musical sounds. In doing so, they remain true to their principle, always
finding new ways of expressing and not repeating themselves, even after nine years.
Despite all the innovations, fans will recognize the unmistakable goat wave style, for which THE DEVIL & THE UNIVERSE are famous.
The feet and hooves will twitch, for sure!
With magic, occultism and a healthy dose of self-irony, GOATopia hallucinates the missed opportunities of the past without mourning them. Utopias are created, destroyed and rebuilt again.
Utopia is dead. Long live Goatopia. Viva! GOATopia!
All Songs produced and mixed by Ashley Dayour
with strategies by Martin "Acid" Gutmann
Mastered by Friedemann Kootz
The Devil & The Universe are:
Ashley Dayour, David Pfister, Stefan Elsbacher