[AM-00] Ancient Methods - The Jericho Records 3LP
€

35.00
Sold out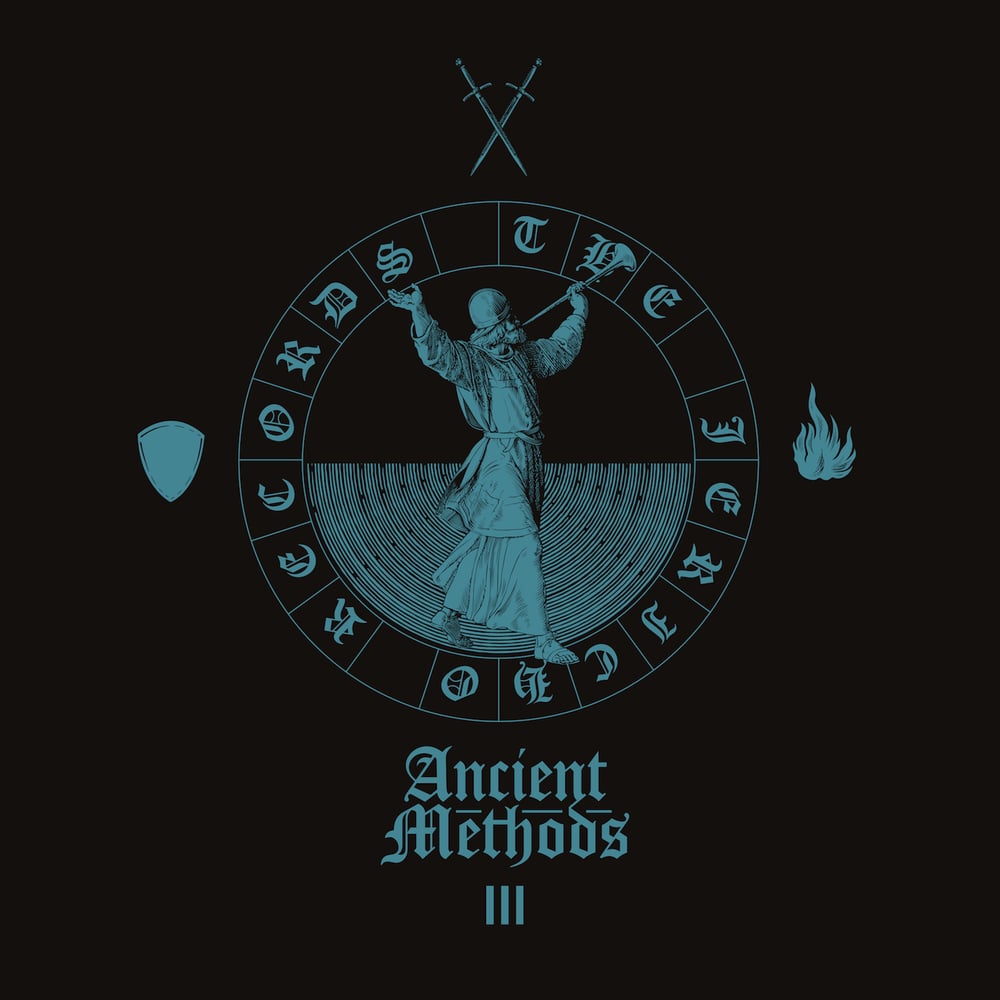 2018, Ancient Methods
gatefold, printed jackets, coloured vinyl w/ donwnload code
A1 Walls
A2 Twelve Stones To Divide Jordan's Sand
A3 The City Awakes
B1 Treason Creeps In
B2 The House Of Rahab
C1 Array The Troops (feat. Regis)
C2 The Seven Shofars (feat. Orphx)
D1 Crack And Collapse In The Storm Of Lights
D2 Swordplay
E1 Omen's Duty
E2 I Am Your New King (feat. King Dude)
F1 Moonset (feat. Cindytalk)
F2 Walking On Cursed Soil (feat. Prurient)
F3 In Silence
all tracks written & produced by Michael Wollenhaupt between 2013 and 2018.
additional production:
vocals on "Walls" by Wahiba Khadri and Lower Order Ethics;
lyrics took inspiration from Franz Kafka "The Bridge".
synths on "Array The Troops" by Regis.
noises on "The Seven Shofars" by Orphx.
lyrics and vocals on "I Am Your New King" by King Dude.
lyrics and vocals on "Moonset" by Cindytalk.
lyrics and vocals on "Walking On Cursed Soil" by Prurient.
artwork by Trine & Kim Design Studio, Oslo.